Wedges... oh wedges. The heel for those who can't wear heels. That's what I call them at least. Or we could just call them the heel for me when I absolutely have to wear them because let's face it. I'm more of a let's wear something comfy and easy to walk in because I'm chasing two toddlers around most places I go kind of girl. Plus I'm already quite tall and sometimes it makes me a little self conscience to be even taller. But there are those special occasions where you want to put on a little something special or wear something fun right? This outfit (while older... sorry!) was one of those times. My husband was coming back into town and we were going out so I wanted something a little fun.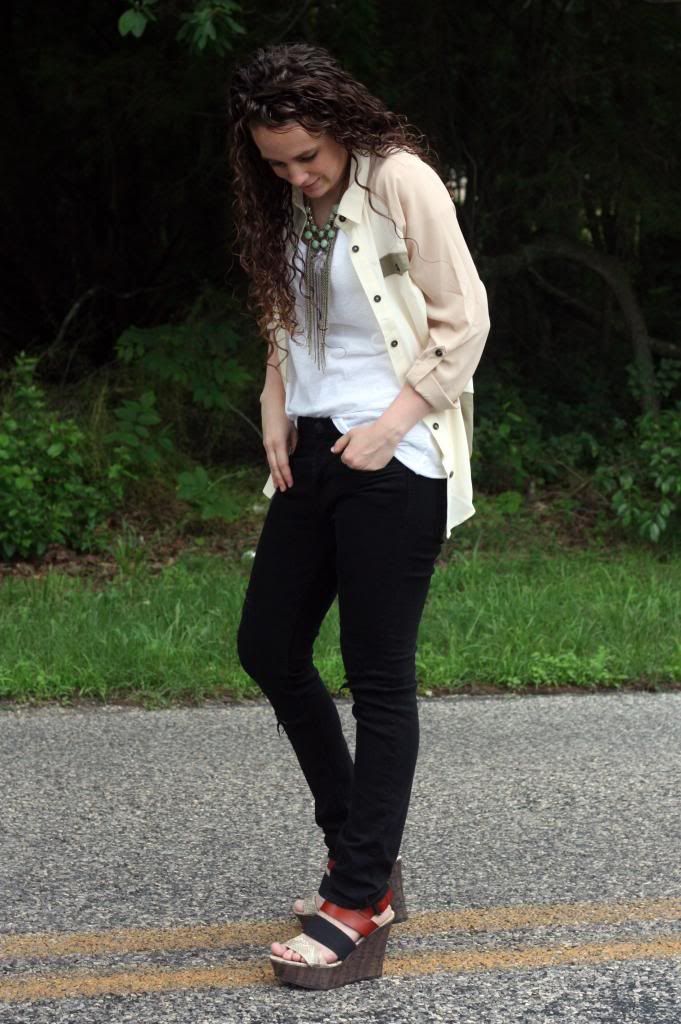 And with that said... I have a little announcement. This What She Wears link up has been a blast. I've loved meeting and participating each month for well over a year but the time has come to move forward with things. Thank you for all your participation and support! You guys are amazing!!!
Now let's see it! Let's see your favorite wedges outfit.... Be sure to check in on all our other fabulous hosts as well!