This I thought was going to be hard for me. But then I really started thinking about all the newer things this year... ankle boots, fur, shorter jeans... and it really wasn't that hard at all. I am sooo drawn to the long maxi style cardigans. Or coats. Or kimonos. It's the length man, it gets me every time. Seriously every time I see something that reaches the feet I'm swooning.... this cardigan of my sisters was no exception. In the two weeks I stayed at her house, I probably wore it, ooooh I don't know, a full week maybe?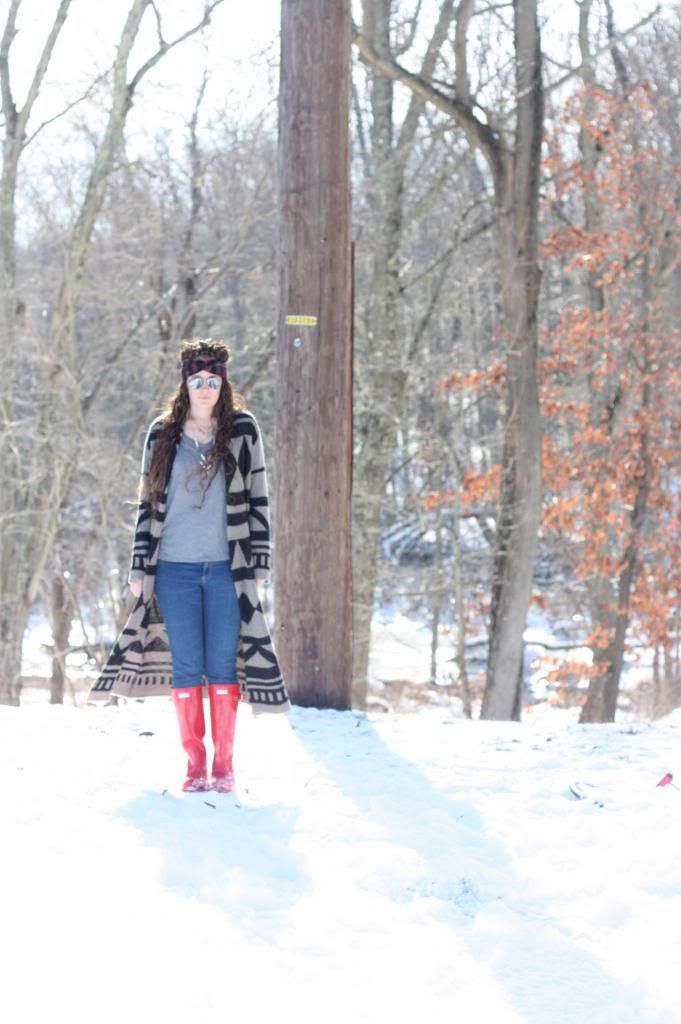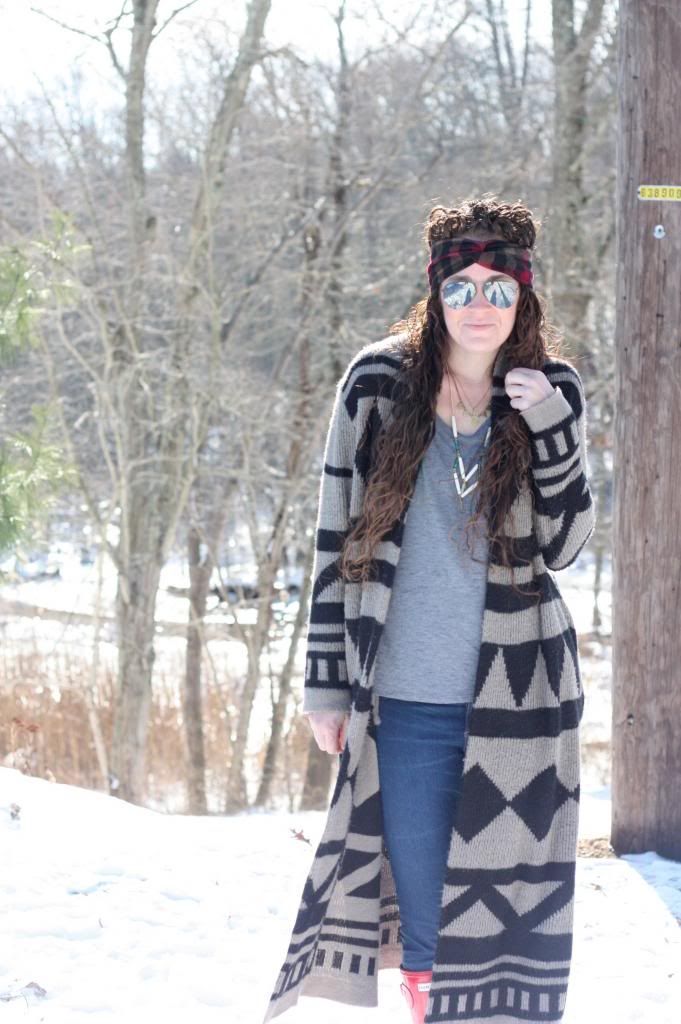 cardigan: my sisters closet (sorry no idea where it is from) // shirt: h&m // jeans: target // boots: hunter // turban: rayna jaye // necklace: mourning dove native
The length, which I've also worn
here
and
here
, I just can't get over. It feels so bohemian, and flowy, gypsy, and cape-like (all of which I absolutely love.) I honestly can't wait to see this trend carry over into the summer... it is totally going to... long light weight breezy kimonos. YES please!!!!!
aaaaannnd now... what is your favorite winter trend these days? I want to hear all about it and am dying for some inspiration... this snow and dreariness is killing me!! Link up with us below and don't forget to check out our fabulous co-hosts and what their favorite winter trends are...