Since I've been sharing with you all along the little things we are doing here and there around the house, I thought it might be fun to show you how things are looking so far... Let's just say... we're getting there. And I am now convinced that I don't think we will ever be "done" per say with the house. There is always going to be something here and there that we want to do or change. But I am beyond excited about the way things are coming along...
So shall we start upstairs? Maybe... the kitchen? (and just a little side note... these pictures are pretty down to earth real... haha no nothing... I walked from room to room and snapped some pictures.)
Counters went in yesterday (HALLELUIAH!!!! Seriously... washing dishes in the bathroom sink is for the birds...) This past week I officially decided to paint the other wall (remember the instagram dilemma?) green. Oh I'm so happy with the decision! I'll have to share my whole mood board for the kitchen soon so you can see how it all plays out together. We can compare it to my inspiration
here
and see how well I did!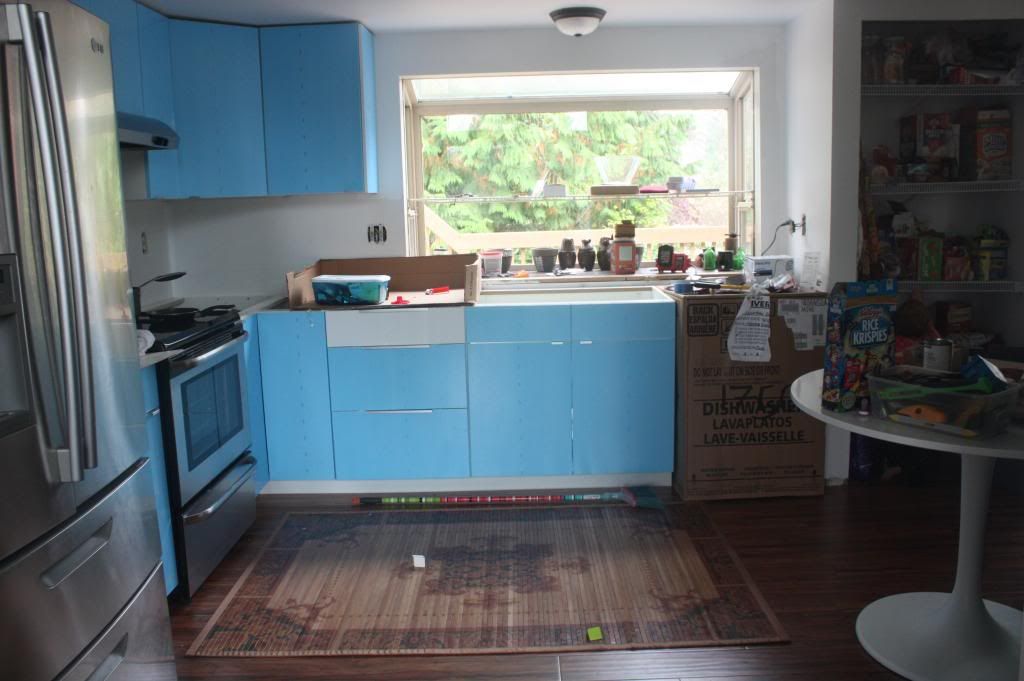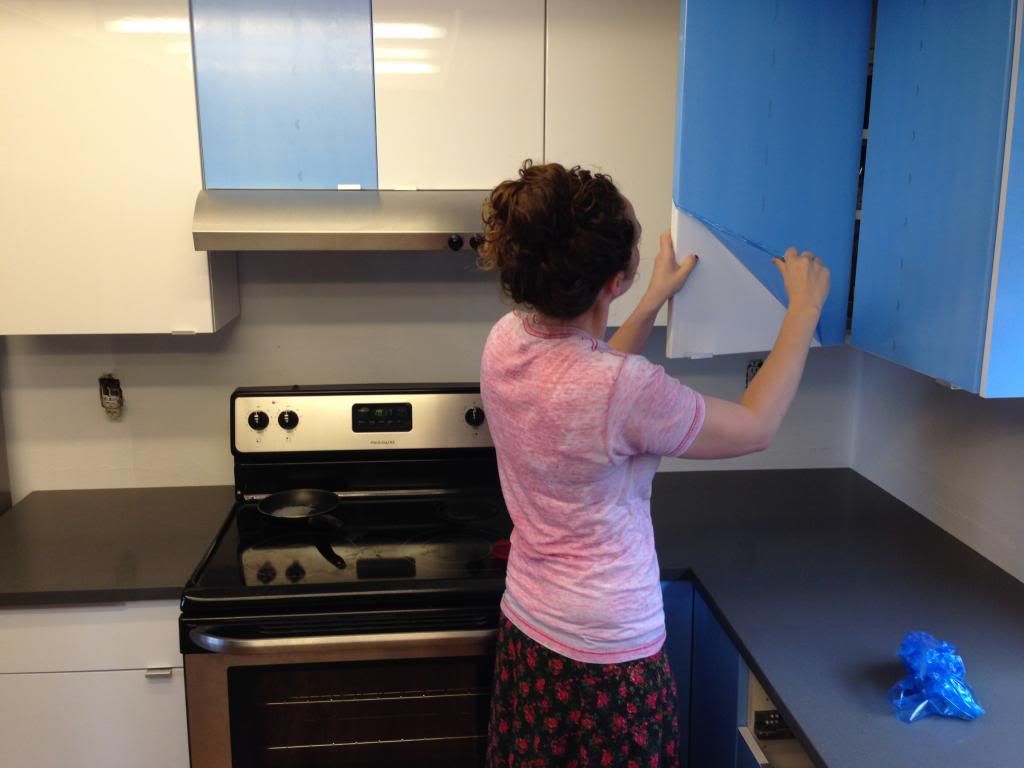 Now for my favorite room in the house currently... the living room... I just love basically everything about this room!! I told you all about
the dilemma
I'm having with the curtains. Still haven't decided but I might be leaning more towards the white curtains. Have you weighed in on
the decision
yet? I do have plans for all those bare white walls too. If you know me and
my last house
you know I have a serious thing for artwork and
wall collages
. I'm ALLLLL about filling my walls up with all kinds of wonderful things to look at! This time though I'm thinking about mixing it up with a wall collage... of mirrors!
Which moves us to the bedrooms... they are functional. They have curtains hung (which is a major feat for us considering it always seems to end up in an argument.) All the clothes are put away and boxes unpacked but that is about it. I have big plans for Mikah's room so far which I'm excited about... think gold polka dots! I've got some ideas for the master bedroom as well. They're a little unorthodox though so we will see how the husband feels about them. As for Christopher's room... I got nothing (not even a picture I guess either... don't know how I forgot it). I'll get there though... can't rush creativity my friends (at least this girls creativity haha)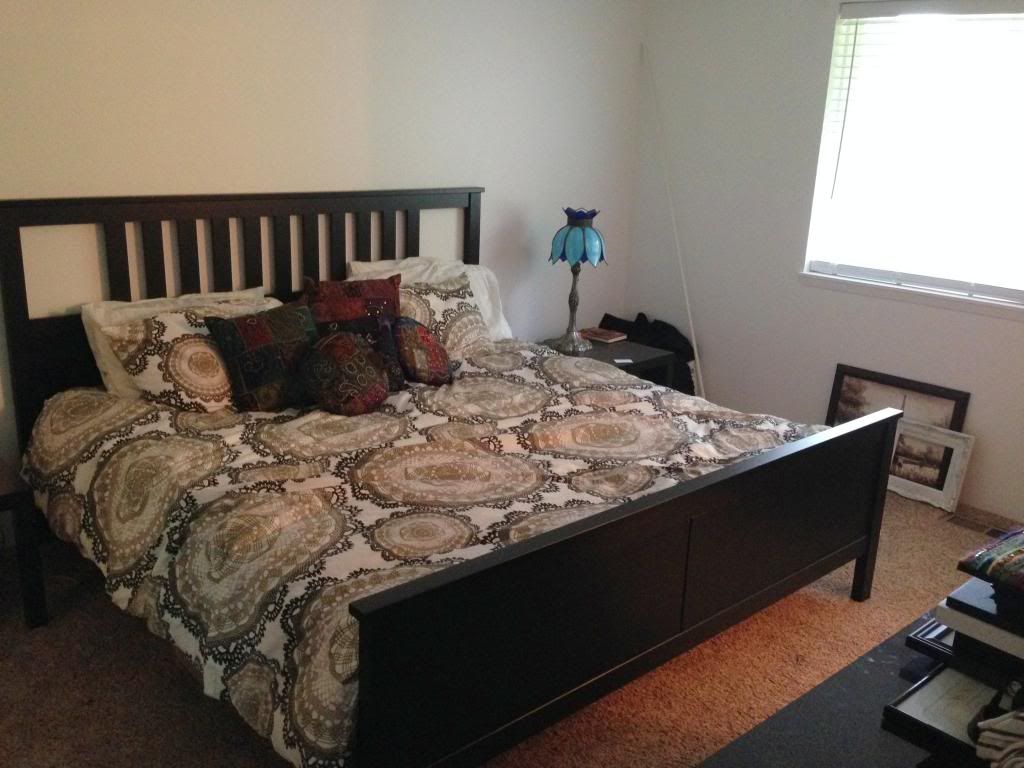 Which leaves us the basement... or bottom floor... or play room... or den... or studio... whatever you want to call it. It seems to be serving as all of the above right now which is actually totally fabulous! I love having one room where my kids can play, Jonathan can watch his sports, and I can create all together! We spent some time down there this weekend getting things organized, at least with the television and toys. Its taken me all week but my space is looking much better... thankfully!! Its come a long way...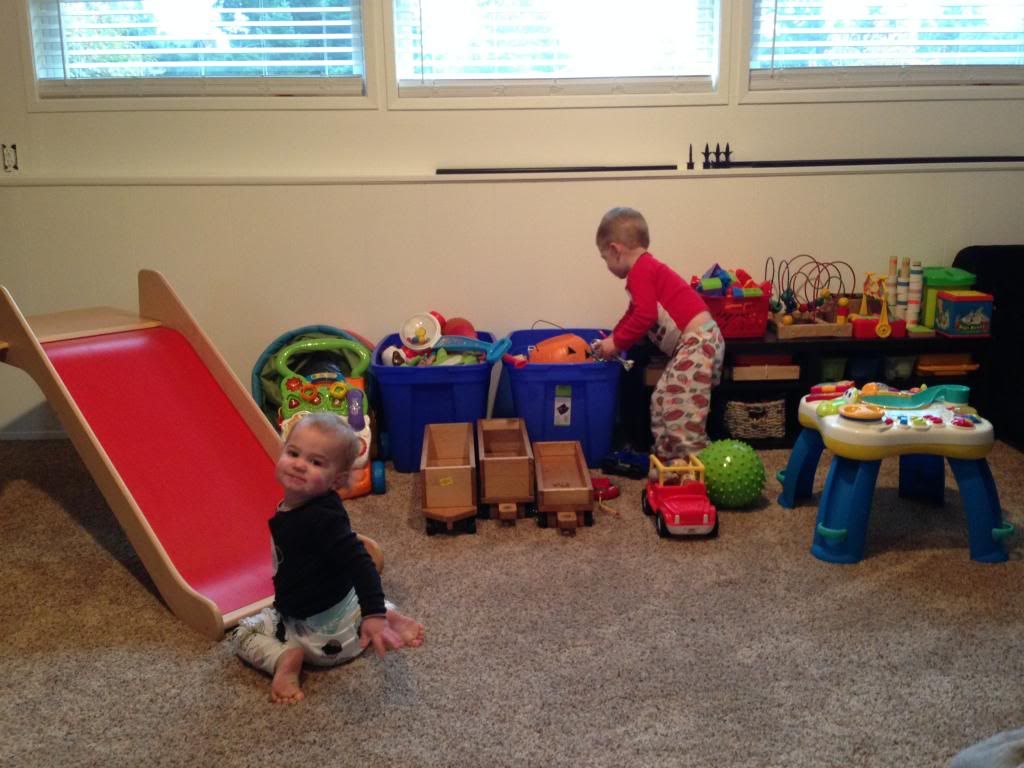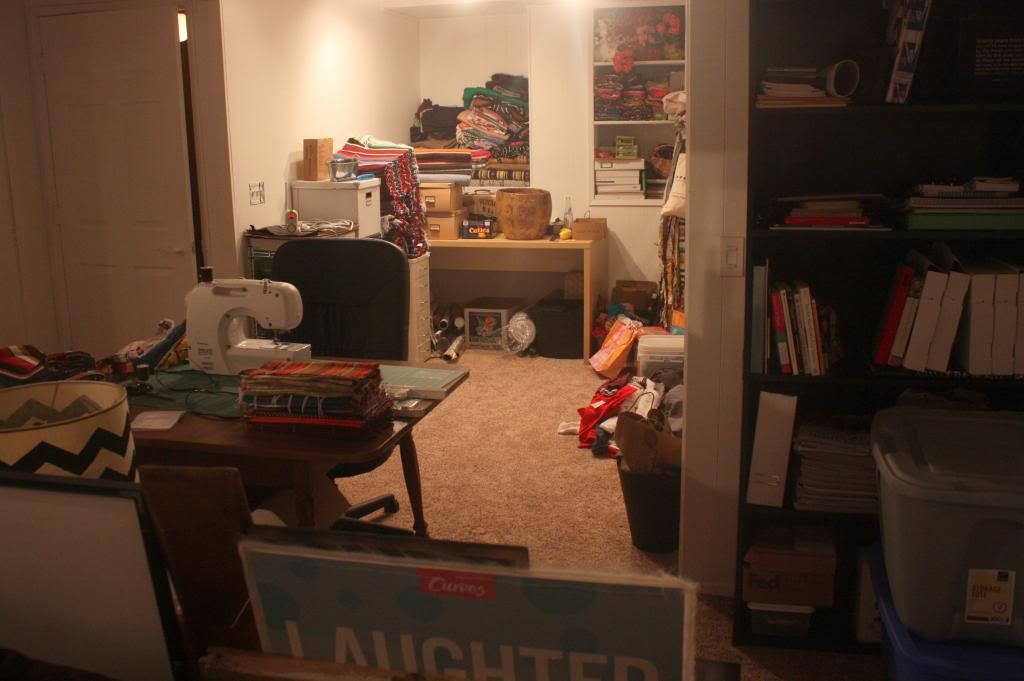 And that about sums up the majority of the house. Aren't you so glad I took all that time to show you around my house? (Yes if you notice a hit of sarcasm there you are right...) Hope I didn't bore you too much. I've got some big plans though for this house and I am just a little excited to share them all with you but in order to do so I felt like I had to give you a quick low down to bring you up to speed. Promise... things will be much more exciting in the future!