Well I am awful excited to get back to these classy and fabulous posts... I won't lie... they're my favorite. Plus there is something about them that makes me feel accountable for getting myself ready each day. (Mind you my "getting dressed" has been exchanging my sweatpants for leggings so I'm not quite sure if that really counts but hey, I put make up on so I'm trying!)
Getting myself ready has been kind of difficult these days actually. I don't really see many people during the day very often since I don't really know anyone here yet. Plus most of my day is still spent cleaning, unpacking, and organizing so its hard to want to put on nice clothes knowing I'm going to be sitting on the floor amongst boxes and packing paper for most of the day.
But there is one thing I've been excited about... my jewelry! I have a thing for layering necklaces. I don't know if you've noticed, but I love wearing a few small and delicate necklaces. I wear the same ones every day and love how they add just a little something fun to my everyday look. They're simple and I've decided the perfect accessory. I'm pretty convinced everyone needs an few everyday necklaces... They are by far my go-to accessory every time... seriously I wear them every day.
And this week I got the best surprise in the mail! The
PERFECT everyday necklace
! It's simple, small, delicate, and special... I love when things mean something special... I've wanted a pendant necklace with my kids initials or names on them for quite some time now, how
i declare charms
knew I have no idea... but boy did
they
hit it right on the head... I'm obsessed!!! Seriously obsessed! I've worn it everyday since it came in the mail and I don't think that is going to change any time soon.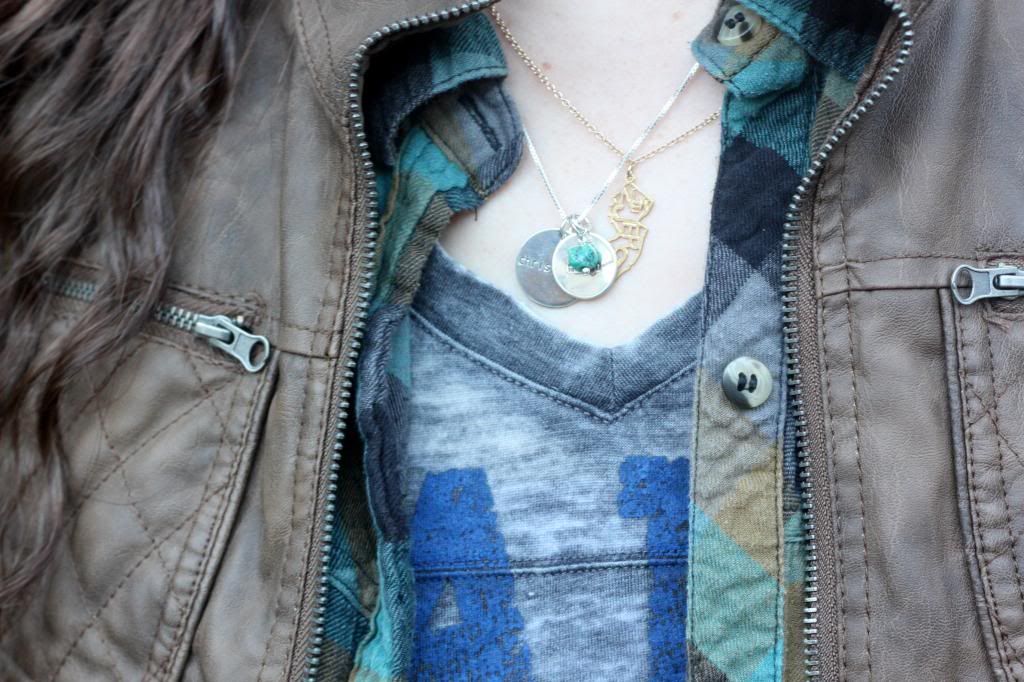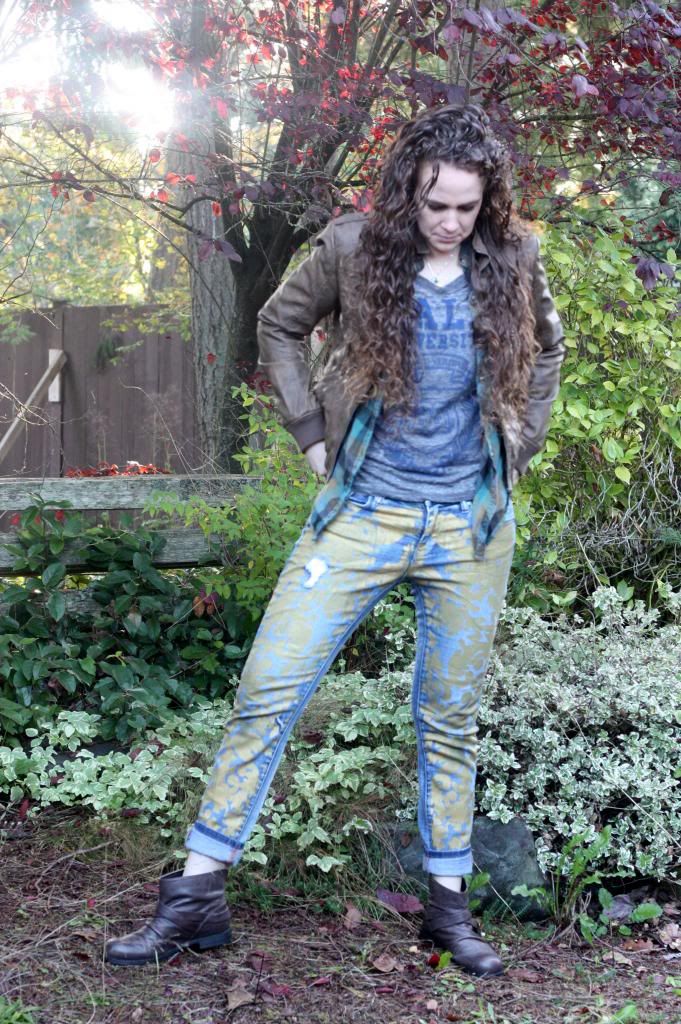 jacket: tj maxx // shirt: target // plaid: thrift years ago // pants: urban outfitters // boots: DSW // name necklace: c/o i declare // state necklace: kris nations
Gosh I love a good everyday necklace....... I think my next one needs to be a small little bar necklace... like
this one
maybe?
PS... I am having the HARDEST time with the cropped pants thing!! Is it just me? Someone needs to help me!!! Please!!!!!
Linking up with...
Watch Out for the Woestmans, Plane Pretty,
My Style Monday,
Stylelixir,
Dear Abby Leigh, The Pleated Poppy, Rolled Up Pretty, Transatlantic Blonde, Because Shanna Said So,
Get Your Pretty On The Mrs. and the Momma,