I think I have officially solved the never ending hydration problem with little children... in all seriousness though... It really is one of those things I'm always worried about you know? Are they getting enough to drink? Are they wetting enough diapers? Oh the worries of being a mama! But... I think I've found a way (well with the help of my fabulous mama of course!) to rehydrate my children. Are you ready for the genius-ness of this? and the simplicity??
TEA PARTIES!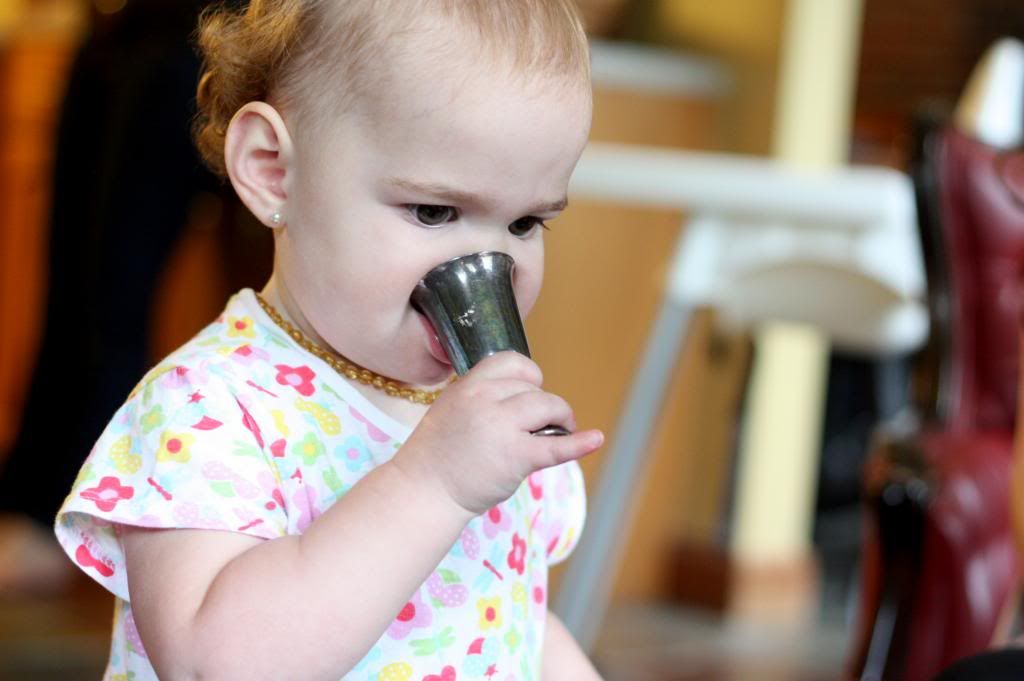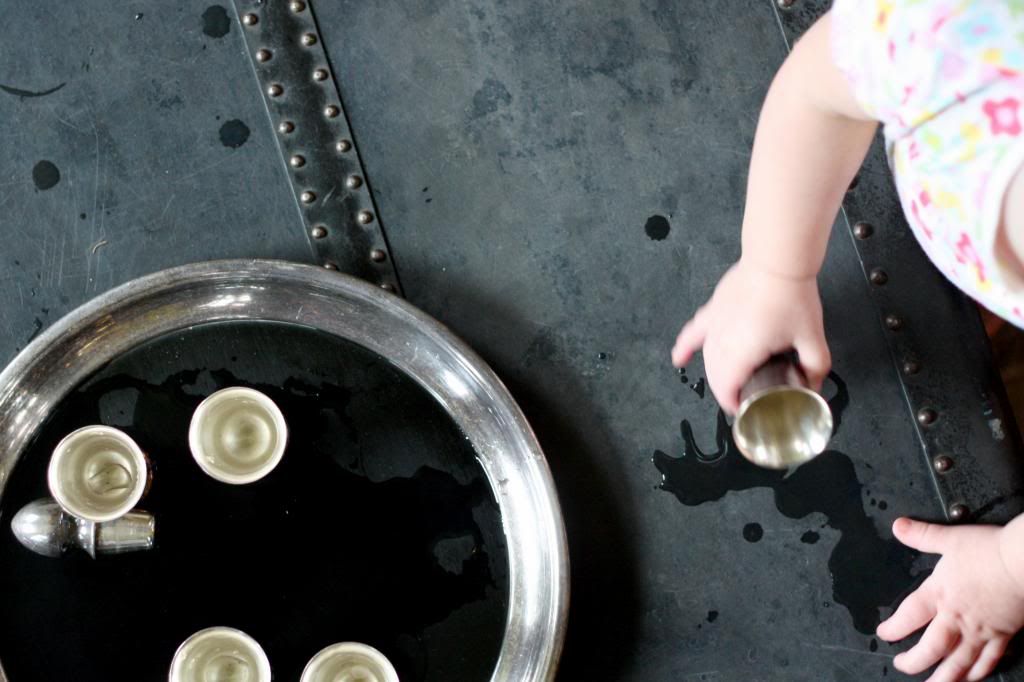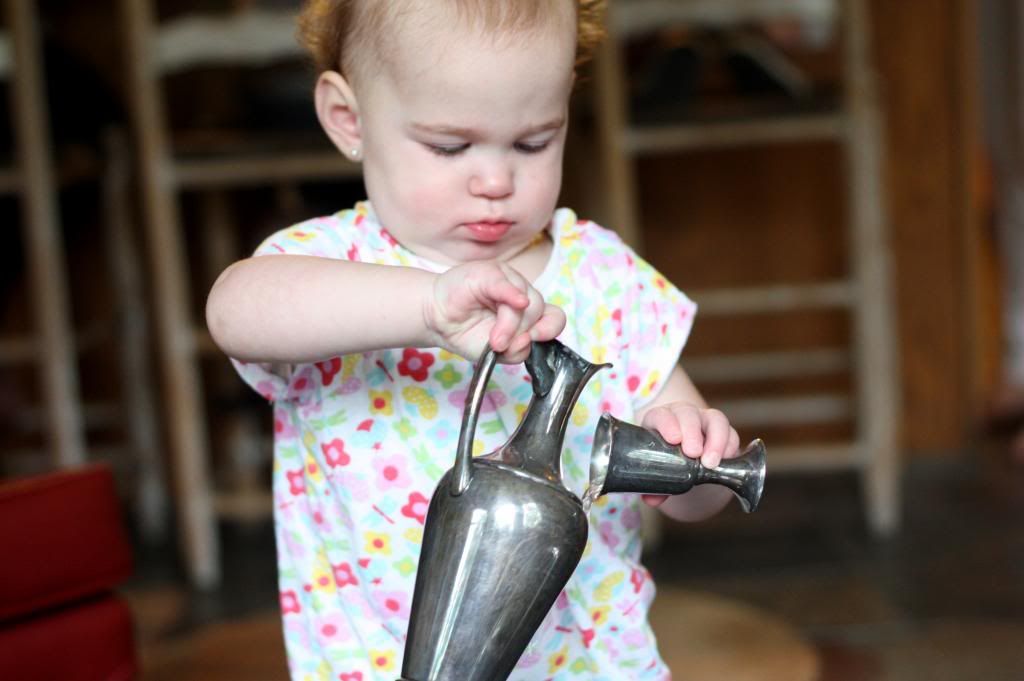 Really... tea parties with just water and a tea pot or pitcher they can pour out of and a space they can get a little wet. My kids went to town! I swear they drank 3-4 pitchers full of water... and had the wettest diapers EVER that night... and played for a good 30 minutes! But how could they not? They could pour their own water, the cups were perfect for their adorably fat little fingers, and even Mikah could drink out of the cup herself. It really was just perfect!
Not only did it rehydrate but Christopher was able to learn a little about sharing and serving. He poured everyone around a cup of water before himself, using his manners by saying thank you and you're welcome. Tea parties really are just kind of amazing.
And then Christopher decided we needed to add ice cream to the mix... of course... and it got even better!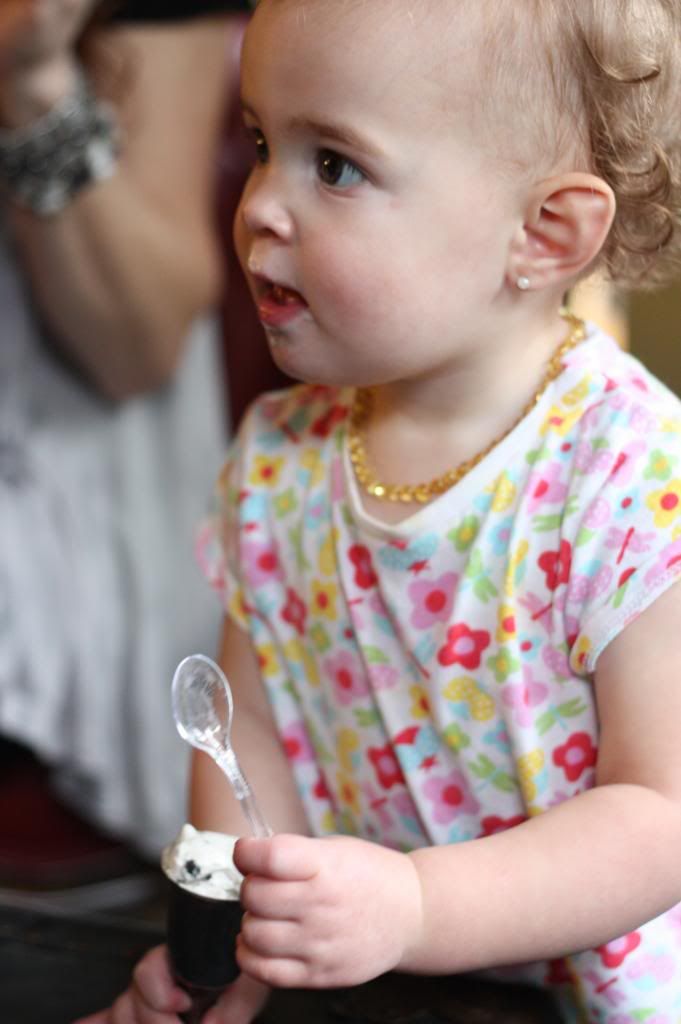 So, if you're ever worried about whether or not your babies have had enough to drink... have a tea party! Every time Christopher sees the pitcher and little cups he asks to have a party now.
The tea set we used is vintage curated by my mom for
Homevestures
. I think
this one
and
this one
though are pretty fabulously adorable and perfect for a little party! or
this one
is kind of a fun twist!