I'm exhausted.
I haven't slept more than probably three or four hours a night in probably two weeks.
My kids are killing me... don't let those adorable little faces that I love so much fool you...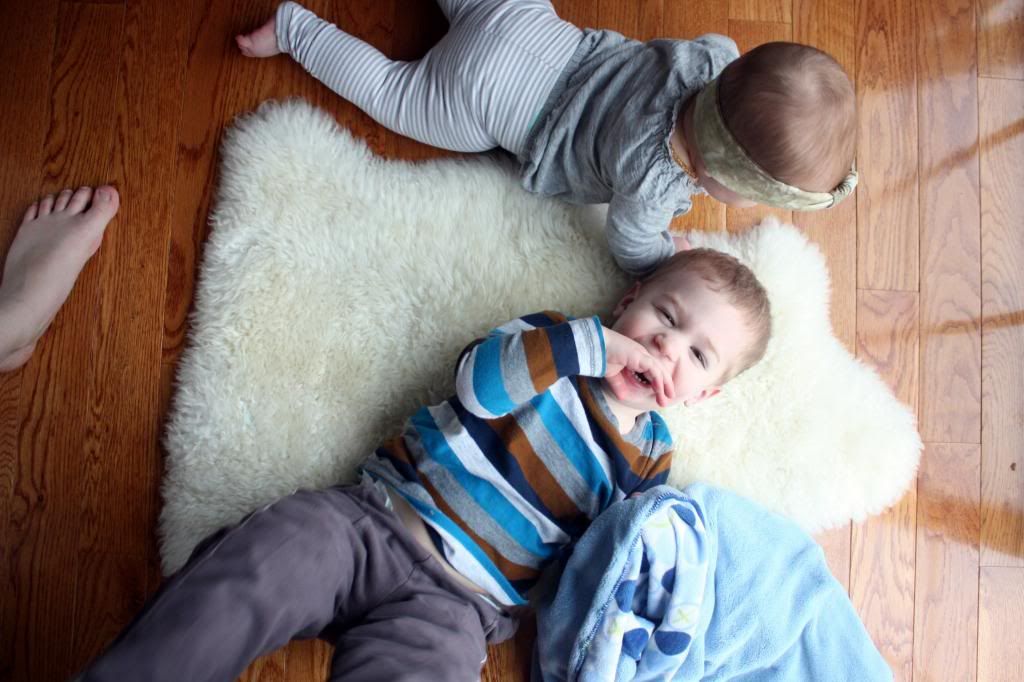 See that one there on the right... yeah... found him walking around downstairs at 2:30am this morning. I had to lay on the floor for an hour next to his bed so he wouldn't get up again and would go back to sleep.
That other one on the left... she was up somewhere between five and six times... you know... just because...
I'm a zombie.
I have no patience for anyone... children, husband, friends, mom... I feel terrible. I can't live like this. My family doesn't deserve to be treated like this.
So I bought
this book
(thanks to my incredible aunt) and I am going to devour it today.
Then I'm going to die for a few days because I love my children and myself and my family and know that we all need sleep.
Wish me luck...I'll be back when I can think straight.