We have a serious dilemma going on over here in our house. I'm calling it the bedtime paradox. It has created a serious mix of feelings regarding sleeping habits.
So here it is... Christopher won't stay in his bed. At all. Anytime. Ever. For bed... for naps... It's rough. For weeks I tried to keep him in his crib but he was such a climbing champ he could be out and running for the door before I even got it closed. Plus, he can unlock and open doors. What is the point??? How do I keep him in his room?? Finally I put him in a toddler bed... but it isn't any easier. At least though, he isn't risking falling every time he gets in and out right?

It's been rough, I won't lie. I would look at other children falling asleep randomly around the house and think... HA! If only Christopher would do that...

and then... he did! Bless his little heart!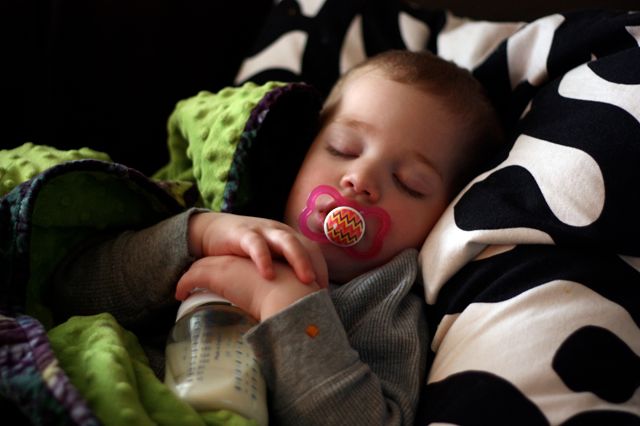 I put a movie on, tucked him in with a bottle and his blanket and he fell asleep watching a movie! it was the most amazing thing that has ever happened... like highlight of my YEAR!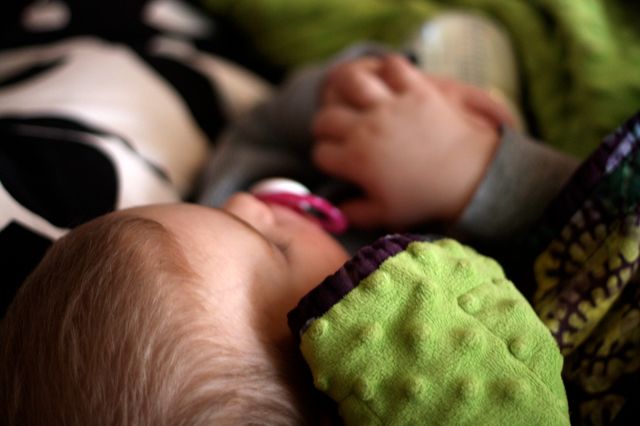 Since then... he's taken a nap exactly like this for the past four days. It's marvelous. Except when it comes to bed time. If he naps... he's up until 10-10:30. If he doesn't nap... he's miserable beyond all imagination

So basically I have a serious love hate relationship with naps.

But, we'll get there though right? This is just a phase right?

One glorious day far in the future... I'll be able to tuck him into bed at night after a long day and he will just go to sleep and sleep marvelously and I will be able to have a solid night sleep. Oh I'll just keep daydreaming about that thought...

and no I don't buy him pink binkis... he totally swiped his sisters... little booger...