It was six years ago today that my husband surprised me by showing up on my door step, kneeling down in the snow, and asking me the most important question I think I ever had to answer... "Will you marry me?"
In honor of that priceless moment... I thought I would share a little of our background with you...
Are you ready for this?
It all started the summer I turned fourteen (yes... that long ago...)
My family was living in Louisiana at the time and my younger brother, sister, and I went to live with my grandparents in New Jersey for the summer. I attended my very first youth conference while there and went to my very first church dance. Oh how excited was I!!
The very last dance of that dance a very cute but incredibly sweaty boy asked me to dance. I thought not a thing of it...
Youth Conference in Palmyra NY Summer 2001
The next week, I went to EFY, a special youth church camp. The very first day of the camp my best friend, a little anxious to meet some boys, yelled out the window of our dorm room to some boys walking along outside, three floors down. Guess who one of those boys was? You got it... the cute sweaty kid from the week before! We danced a few times during that week... and that was that.
Fast forward now three years...
My family is living in New Jersey and the boundries for our church had just been changed causing a number of new families to start coming to church with us. The very first Sunday, one of those new families had quite a cute boy... that I recognized... couldn't remember where... but I knew him. It took me a few weeks but eventually it hit me... THE CUTE SWEATY KID!
I mustered every ounce of courage I had and talked to him. I couldn't tell you a thing from that conversation.
That was it though... the seed had been planted... I had a serious crush going on...
This was the time of AIM... (remember that? All the hours spent talking to friends on instant messanger...) Well one day in May, I sent this cute boy's sister a message... she was a friend of mine and in the same class at church... and who answered but her cute older brother.
Well that was it... we chatted for a few hours that day...
and the next day...
and the next day...
and the next day...
and every day after that...
It wasn't long before we started texting... then chatting on the phone... then hanging out...
Then he got his
mission call
in September (to spend two years in Mexico)... and kissed me for the first time that night... go figure right??
We continued to chat... and date... (and kiss...) until he left on his mission a week before Christmas...
It was then that things started to get a little dodgy. We wrote on and off for the two years. Sometimes we were on and wrote every week... then we didn't talk at all...
When we started writing again and I knew it was for good. I knew I was going to marry this kid.
The day he came home, a week before Christmas, it was an emotional roller coaster! But we picked up right where we left off... as if the two years had done nothing but bring us closer together.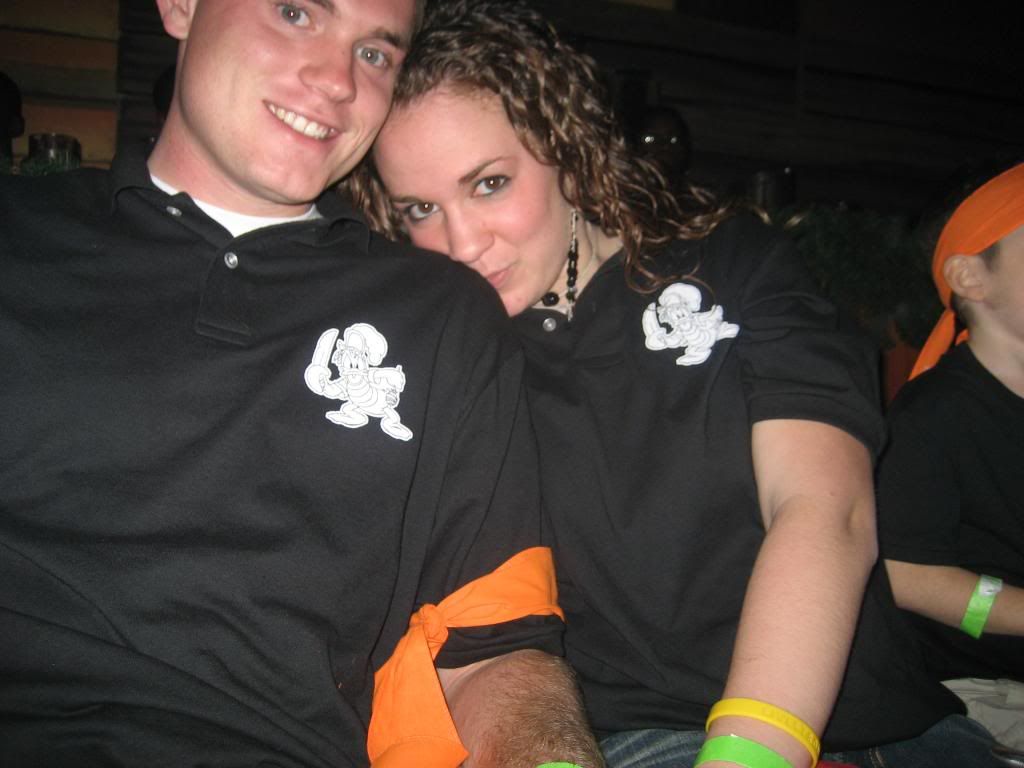 A month later... he flew home to ask my parents for permission to marry me. Three days later he was on my doorstep... exactly six years ago... asking me to marry him for time and all eternity!
We were married in the Washington DC temple four months later!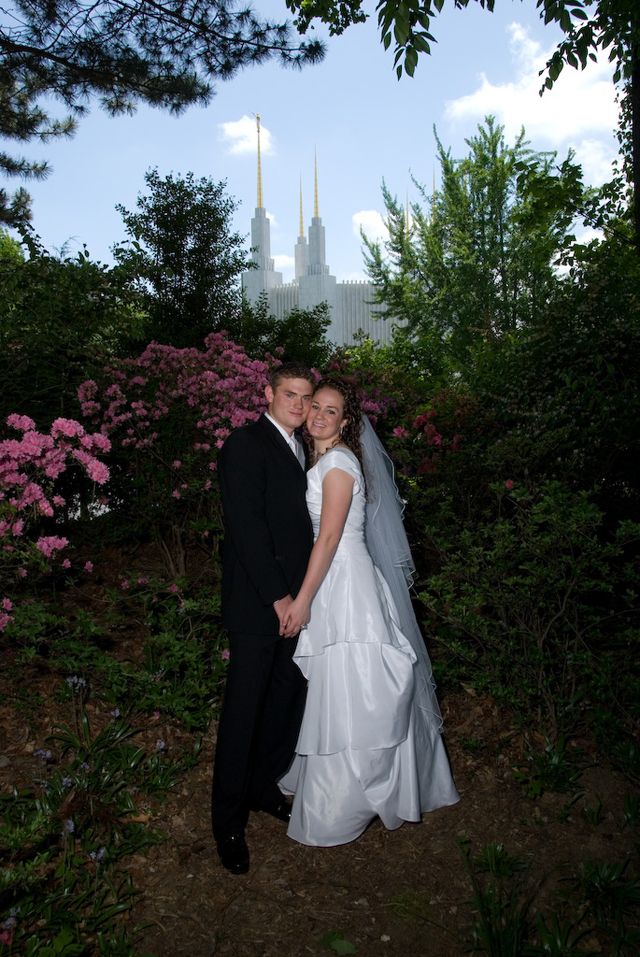 Annnnnd ta-da! here we are now! Six years, two college degrees, three moves, many many trips, and most importantly two beautiful children later...
and I still love him... more than ever before... more than anything in this world...

So the moral of the story folks... be careful who you dance with at those church dances even if you are only fourteen years old... you never know, it could be your future husband or wife!