Well... the holidays came and went way faster than I would have liked. That's for sure. Suddenly I'm back to the daily grind of things...
and back to my challenge of continuing to try and be classy and fabulous into the New Year right??
So today... I am here to talk to you about pattern.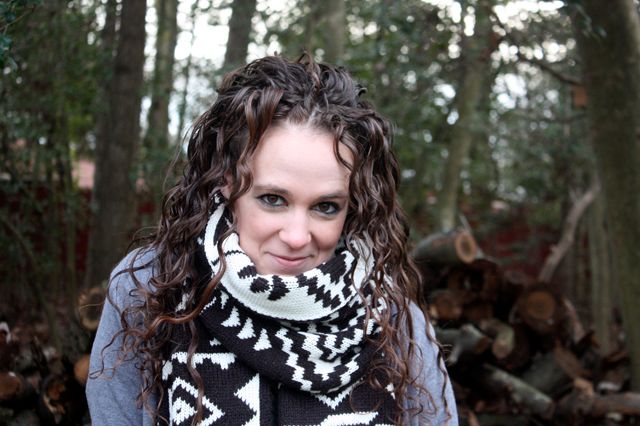 I was taught in design school that when selecting fabrics never to mix more than one large pattern. You should always start with a large pattern and select a few smaller patterns and solids to accompany it.
Well... as you can see here... I hate that rule.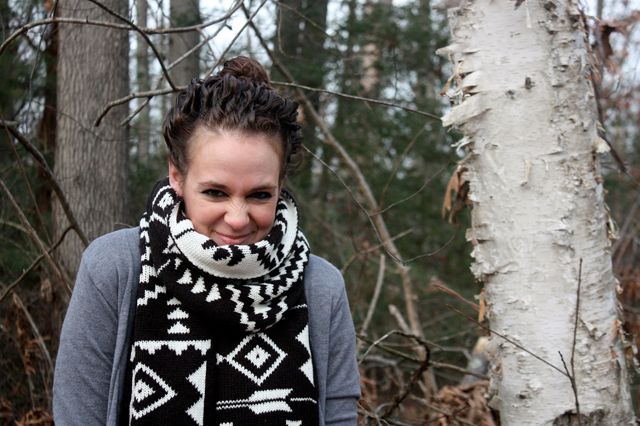 I got in trouble with it in school and I still don't really listen to it now. (You think this outfit breaks the rule... you should see my house!)
I have a completely different philosophy about mixing patterns. I love mixing large patterns. I love taking patterns and colors that one would normally NEVER think of together and making them work. Like this black and white large print geometric scarf and detailed floral jeans. Is it busy... you bet! Do I love it? OOOH yes!
Why do I think it goes together? Well... that is a hard question to answer. The pants have a black undertone to them which coordinates with the black in the scarf. Other than that I think they go together because they don't go together. It's all about the juxtaposition, the mix of textures and patterns. That is what makes it exciting and "go together" in my book!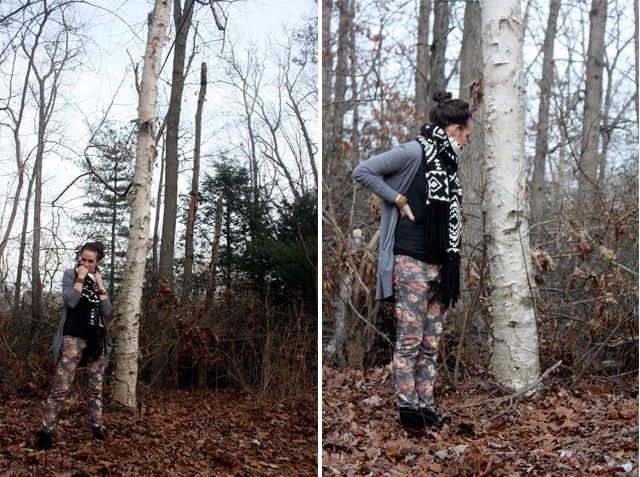 pants: target, cardigan: h&m, scarf: target, shoes: blowfish