I wore this to church Sunday...
I felt like I should have been sitting on the floor in a room full of lit candles with a crystal ball in front of me surrounded by flowing curtains.
I mean really... a sari scarf tied around my head as a headband... mismatched feather earrings... long flowing blue skirt...
and I LOVED it!
I loved everything about this outfit. I wanted to wear it every day for the rest of the week. In fact... I did wear it like three day in a row but who is counting right?? That skirt... to die for! Best skirt ever!
Yep... I think the inner me is truely a bohemian gypsy fortune teller and I totally love it. But really I think it is more than that...
I've been thinking about wearing things that take a little guts or moxie (love that word!) You know those things that make you a little nervous because they make you stand out a bit. Here's what I was thinking... I think you can wear anything you feel the desire to wear.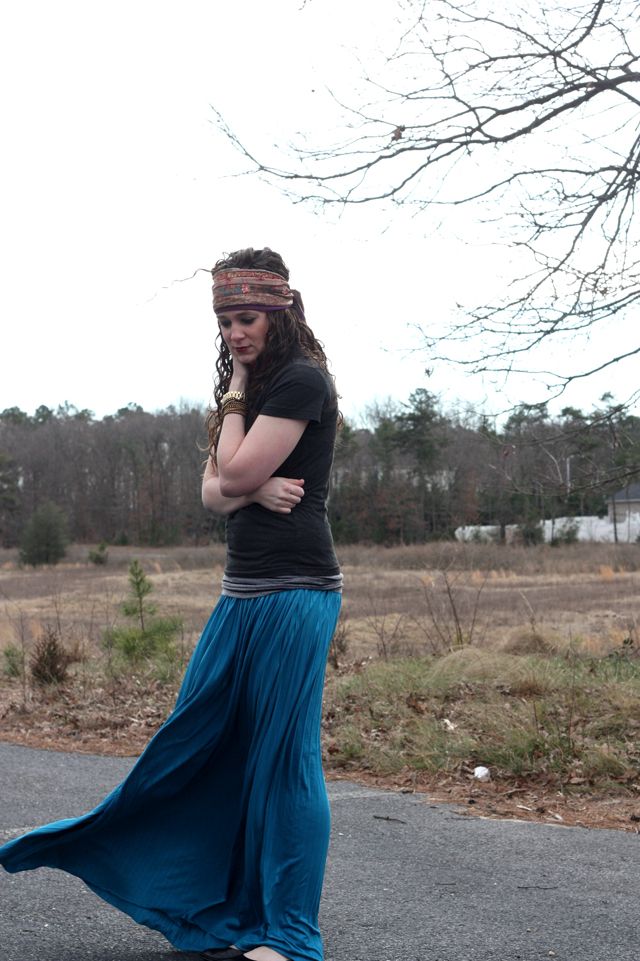 The key is to WEAR it! You just have to say... hey, I am going to wear this. I'm going to WEAR it and I am going to OWN it! You put your classy and fabulous face on and own that outfit!