I am so loving my little calendars every month. I can't lie. I think that I'm going to do the entire next year all at once... or at least a few months in advance. What do you think?
Then I can print a few months out and hang them all up... then I can look at them with the fabulous tape longer than a single month... my favorite! Well and plan ahead, you know the important part. Yep I'm excited about this idea!
This month... there isn't much for me to put on the calendar. Sad right? Mostly because we are in such a huge holding pattern with the move honestly. But I don't want to bore you with our woes these days...


I finally figured out a way to plan out my blog posts too all in one place. I'm super excited about it and I wanted to share! Of course it uses washi tape, you knew it would.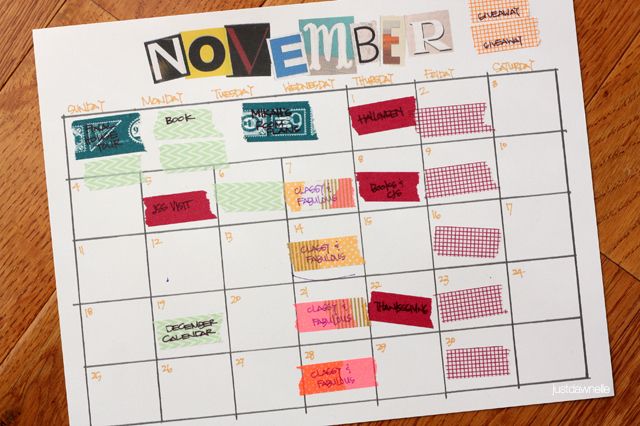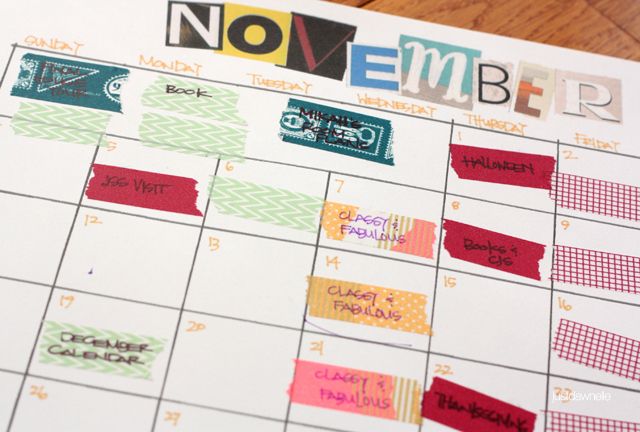 Each day I have a strip of tape with a post idea written on it. By using the washi I am able to move things around if I need to easily. Each type of post, tutorial, personal, update, inspiration, ect has its own tape so I can easily see what is scheduled for when. I'm super excited about this! Let's see how it goes...