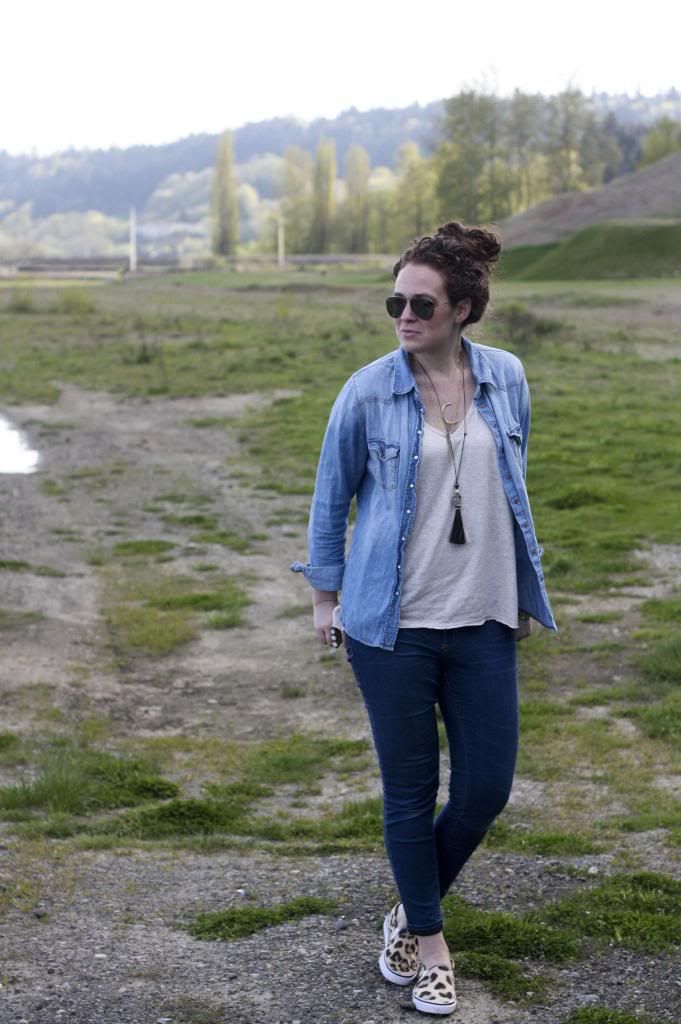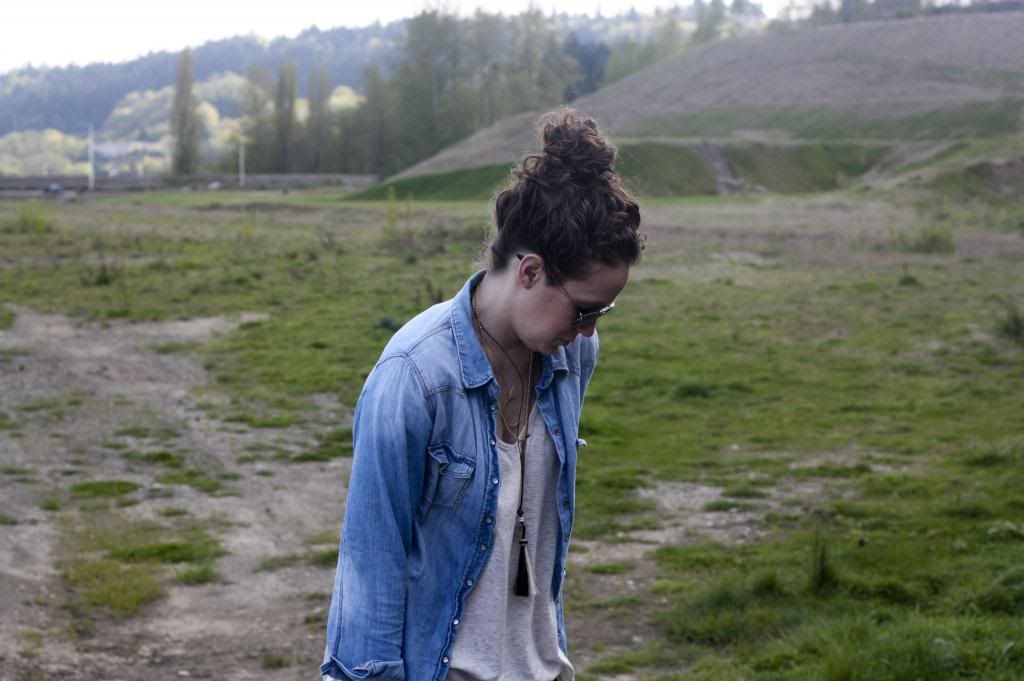 I had a hard time leaving the house in this outfit. It was completely out of my comfort zone for a number of reasons. But I forced myself to do it because I wanted to try the denim on denim thing and THOSE SHOES! I had to try it at least once I told myself. It's good to step out of your comfort zone once in awhile right? That's what I always tell myself. If you never step out of your comfort zone you'll never be able to expand your comfort zone. If you never expand your comfort zone you won't be able to search for and figure out your own personal style.
So I stepped out... I have always steered away from anything animal print. Like I've always refused to wear it actually. But when I found these shoes I couldn't help it. They did sit in my closet for a full week though before I wore them. I think I've had a change of heart though... cause let's be honest. They're pretty amazing right? And the denim on denim thing... Yeah I would totally rock this look again. (Although I think I'm going to iron out the edge of that chambray shirt... its driving me nuts!)
It is probably because of the fabulous tassel necklace... or the shoes... or the perfectly over-sized shirt I paired with it. Really, there isn't anything like a good over-sized tee!