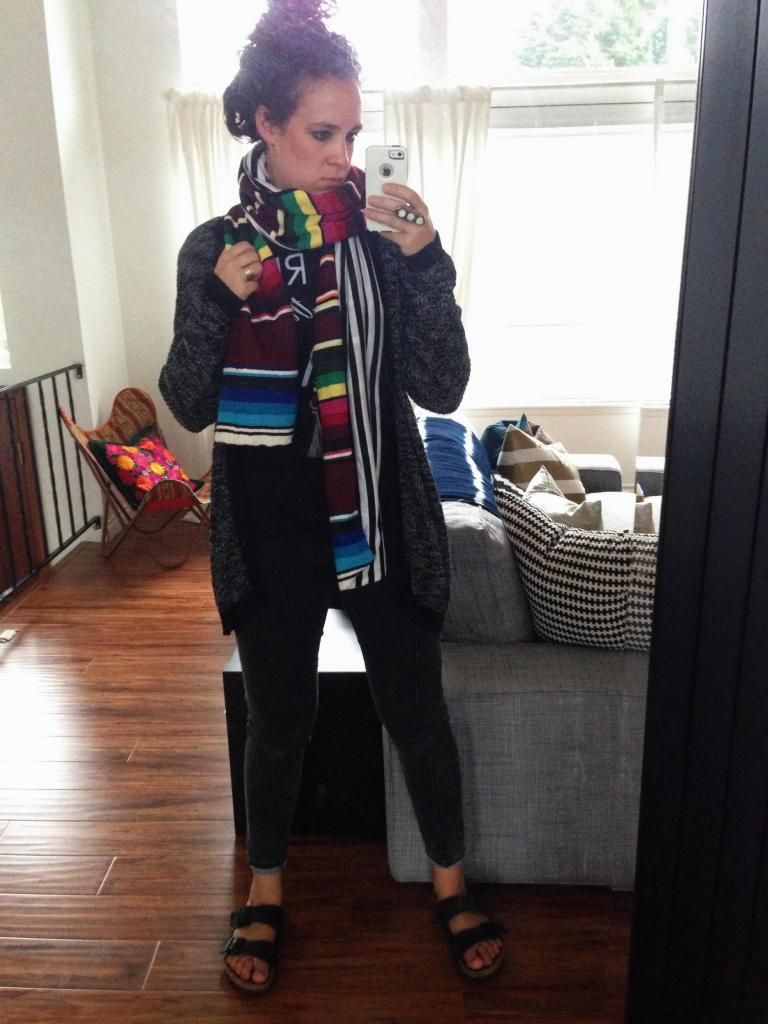 Sometimes I sit back and look at the things I wear and realize that the things I like to wear change. It doesn't happen fast and it isn't something I even really notice until the seasons change and I start to pull out my old clothes from that season last year. I've noticed it a bit this year actually now that we're moving into fall and the mornings are chillier, I'm needing sweaters and layers a bit more, and I can't wear my Birkenstocks ever where I go (even if I still do.)
I don't honestly know what that means for me or if really I'll do anything about it. But sometime I would like to think that maybe I should. I would love to say that I am a minimalist and I could get my personal wardrobe down to 37 pieces and have a
capsule type wardrobe
. (Read more about it
here
... honestly it is incredibly fascinating to me!) I absolutely love the idea but let's face it... I'm a impulse shopper and can't help myself when I find a fun inexpensive trendy piece. The fact though is true... I only wear it a few times and then it just sits there in my closet slowly losing steam on the trendy train until at last it has past it's prime and is completely gone.
My gosh maybe I do need to do something about my wardrobe. I mean really... I already wear basically the same thing everyday anyway. Look at my outfits for the past week, its honestly the same thing everyday--skinny jeans (or leggings), t-shirt... always over-sized, over-sized layer of some kind, lots of jewelry, and my Birkenstocks. Maybe I really do need to put a little more thought into the
capsule wardrobe
, or at least taking some serious time to go through my wardrobe and downsize a bit. What do you think? Could you do the capsule wardrobe? Anyone out there with me?!