It is true my friends... I talked my husband into driving over three hours round trip for a chair. Yep, I said it... a chair. And you know what?? He didn't even like it! I showed him a picture of it and his first words were... that is ugly! I don't want that in my house! But the fact is he is a wonderful husband and he made the drive with me. We met a super cute lady in the most gorgeously quaint neighborhood in what felt like the middle of no where somewhere outside Olympia Washington and picked up the my newest obsession. I seriously think it was meant to be... the thing fit PERFECTLY into my car and other than the 20 or so minutes of screaming from Mikah on the way down while we were stuck in traffic the kids were pretty good!
And my gosh... you can't tell me that chair doesn't look AAMMMAZING in my living room right?! Even my husband has fallen for it! Probably because he drove three hours for it, right?
Now the question though remains... what side of the fireplace?! I love it in the corner under the plants because well, how can you not love that perfectly bohemian vintage pairing? What better to go with a wicker peacock chair than some macrame plant hangers and a gold table? Plus it helps I feel to anchor the room a little more, the taller chair in the corner.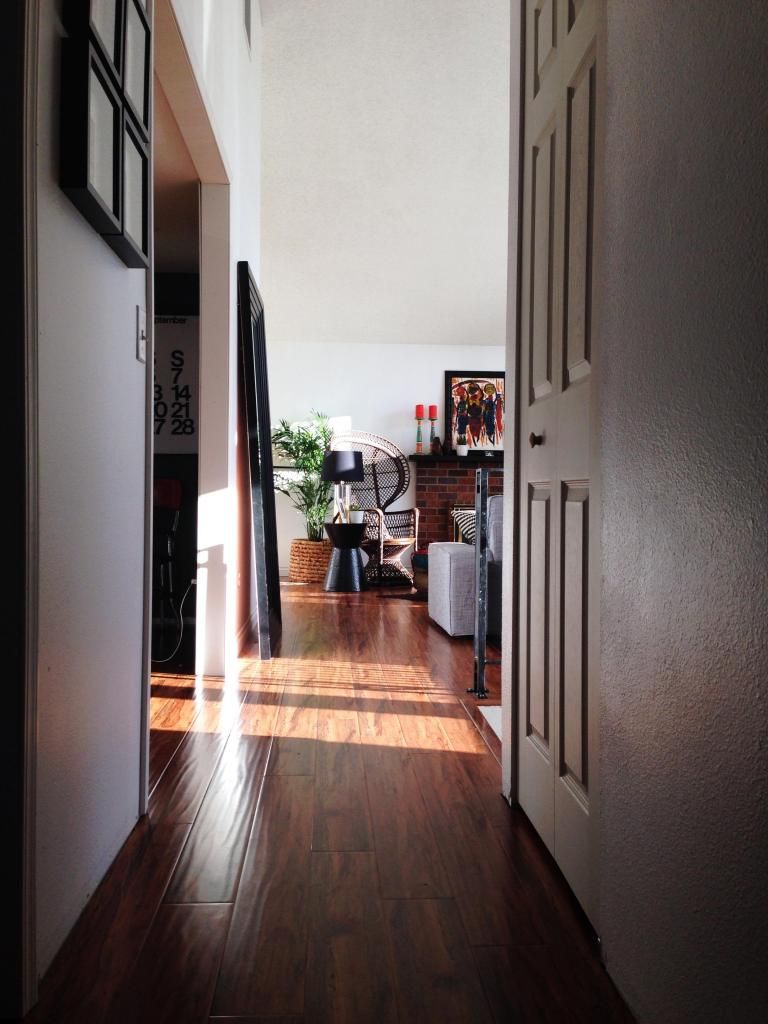 But the chair is such a fabulous piece from all around that I'm having a hard time putting it in a corner. When it is on the left side of the fire place you're able to see more of it. It's more of a statement piece. Plus, when the sun hits it in the morning I seriously want to die! And I do like how it creates a little sense of separation between the dining room and living room.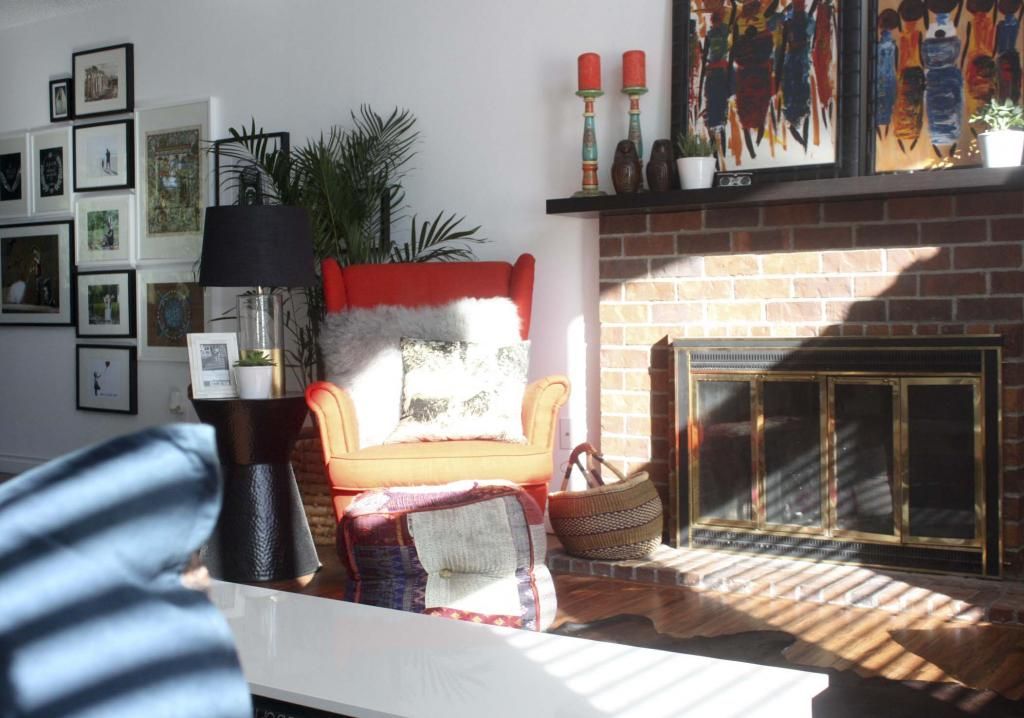 My gosh are you lost yet? I've lost myself... Right now I'm letting it percolate. I do that with things... test them in a couple different places before finding the perfect spot. So what's your verdict? In the corner or not in the corner? (And yes you can say it, I'm totally crazy. I know.)