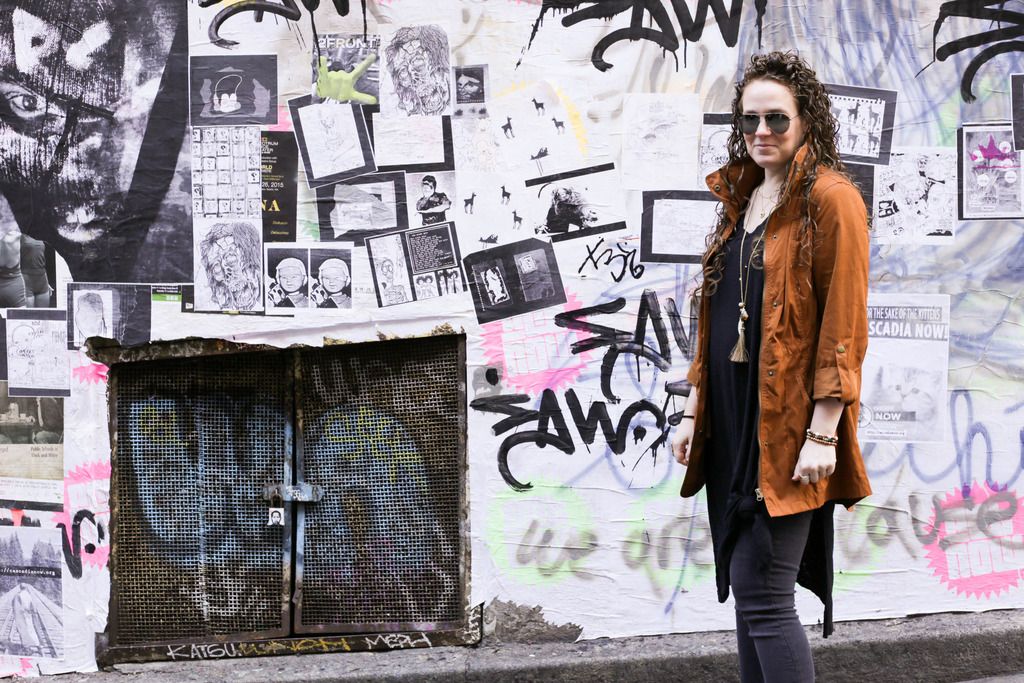 The reality is this was a lot better in thought than I think it came out in person. I absolutely love the t-shirt dress (because how can you not???)... and I love those black pants. In fact, I love them even more now that I cut about five inches off the bottom of them. Cropped pants are doing it for me these days I won't lie. But I don't know about the t-shirt dress with the baby bump (and baby boobs!) Although I do like how it helps to hide the bump a bit. Maybe actually it's the coat with it. It was super chilly so I had to have an extra layer but on a warmer day I'm feeling this would be so much better without the coat.
I will tell you this though... it was ridiculously comfy. Plus, I didn't have to worry about my pants hanging low because of the length it gave, and I loved being able to rock the knotted shirt look. I'm also always all about anything black on black is amazing. So would I recommend the t-shirt dress?? Heck yes!
Am I totally over-thinking this? I keep doing that these days... I need to just stop stressing and live it up with the bump!