I am completely in love with small delicate gold necklaces. I absolutely love layering them as part of my every day jewelry and I can't seem to get enough of them. However... my budget... well not always happy with the idea of buying a new layering necklace each week. BUUUT buying the supplies and making my own? Well... that I can do...
The result? This fabulously simple, delicate, gold bar necklace for less than about $10 and about 15 minutes of my time. Now that... that I can handle!!!
So I know you want in on this right? I mean... who wouldn't??
SUPPLIES
Four gold jump rings (I would try
THESE
)
Gold chain approximately 15"-18" long (
THIS
could work beautifully!)
Gold Clasp
Gold bar (mine is approximately 1" long and I got it from
HERE
)
A pair of pliers (jewelry pliers work like an angel but you don't necessarily have to have them. I did it with out them. For some reason I couldn't find mine... I blame the move.)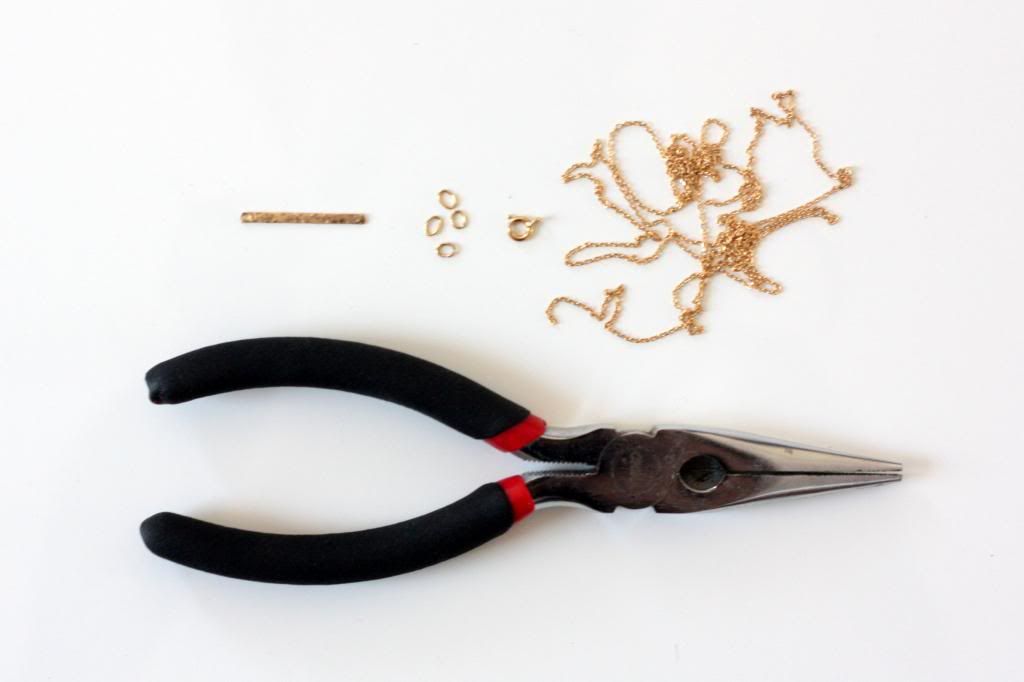 Side note... I actually started with a length of chain but then ended up using an old gold necklace I picked up in a jewelry lot at an auction. It worked like a charm! The clasp was already attached and it made the entire process beyond simple! If you do chose that route, all you need is the bar, pliers/ wire cutters, and two jump rings.
INSTRUCTIONS
Begin by stretching your chain out and measuring about 7-1/2" long. Delicately and slowly pick up your chain and cut it with your wire cutters. Repeat until you have two lengths of chain that are each 7-1/2" long.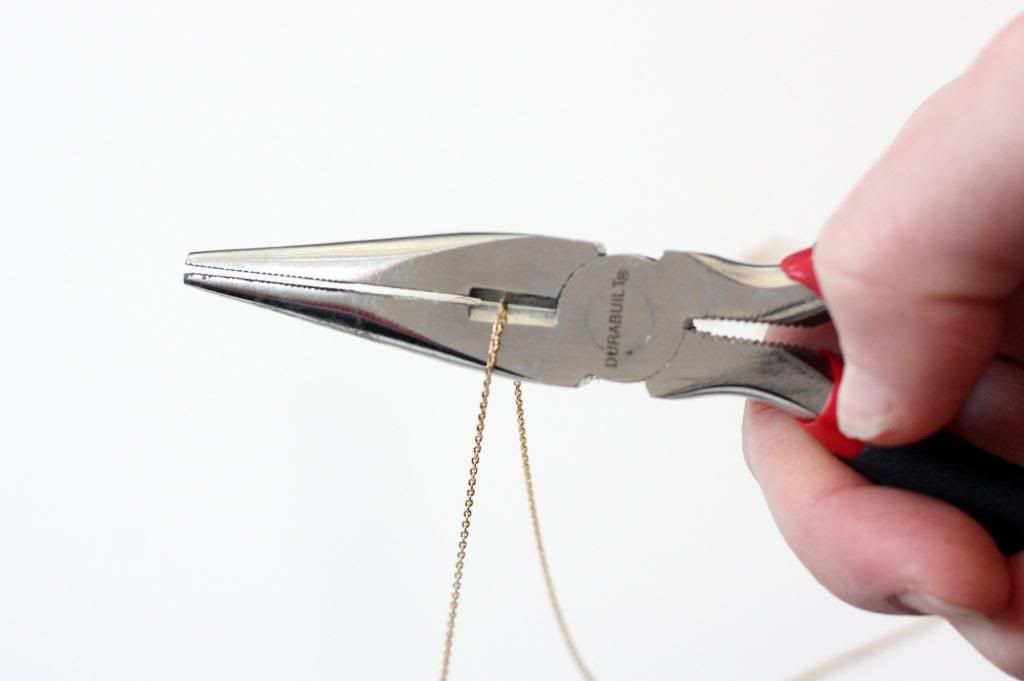 Once you have both lengths of chain, lets attach the bar shall we? Open up one of your jump rings using your pliers and fingers.
Little tip if you've never worked with jump rings before. Open them by separating the two ends horizontally, spread them sideways, NOT by pulling them apart vertically, spreading the edges away from each other.
Put one end of one chain onto the open jump ring. String the bar onto the same jump ring and close it up! Repeat with a second jump ring, the other piece of chain and the opposite side of the bar. When finished you should have a length of chain attached with a jump ring to each side of the gold bar... and its starting to look like something!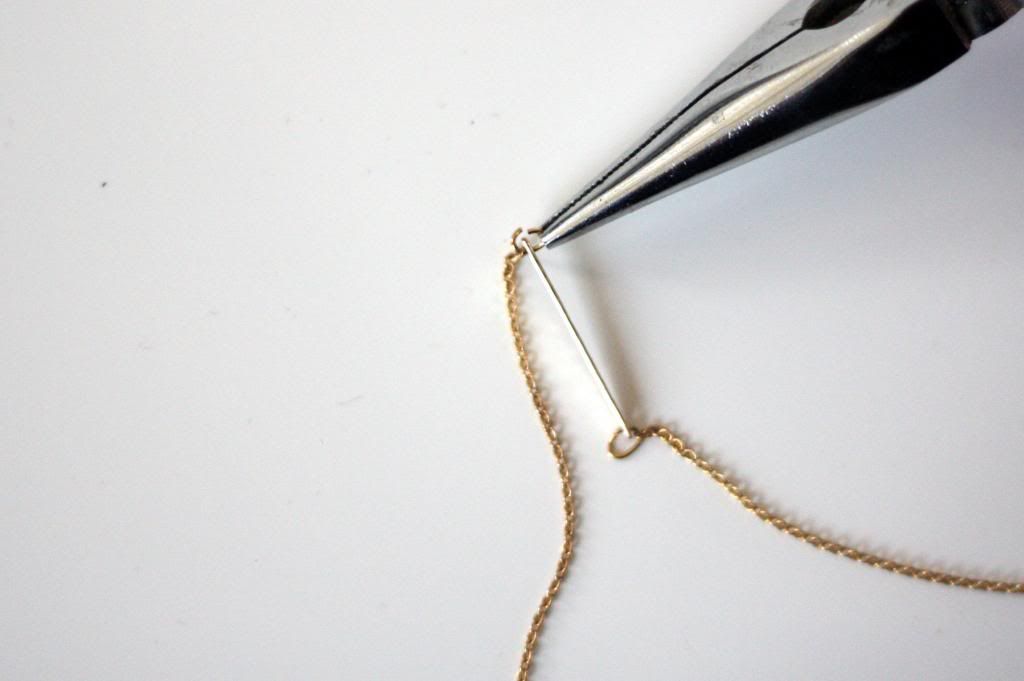 Now time to attach the clasp. Grab one of the ends of your chain and attach your third jump ring. And to finish it off, open up your last jump ring, string on the last bare end of the chain as well as the clasp. Close your jump ring up and BAM! You're done!
And how long did that take you?? No more than 20 minutes right? And how many of your friends will be getting something like this for Christmas this year? hehe