There have been some super fun things going on over in my shop lately and some fun things in the works. I wanted to make sure to tell you!! I wouldn't want you to miss out on all the fun! Are you ready? There are quite a few announcements...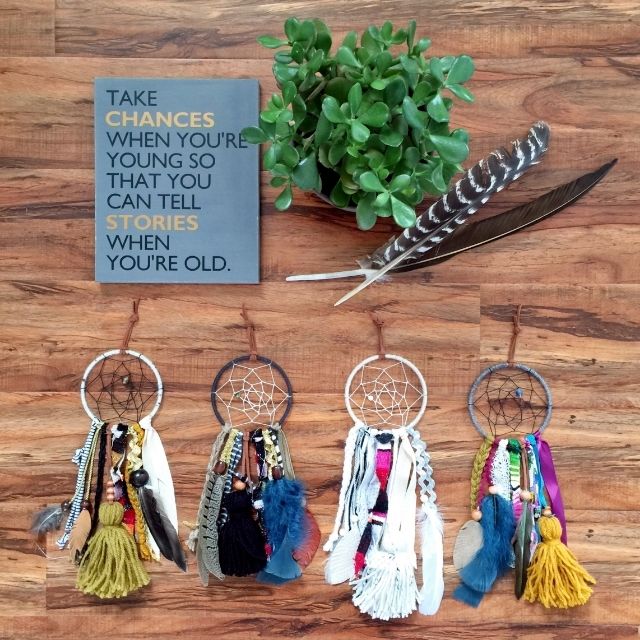 First of all... have you seen the new dream catchers?! They seriously are my absolute favorite and I'm beyond excited about them. Currently there are three sizes available, mini, small, and large. The mini size is super adorable at 3" in diameter and perfect for a car rear view mirror (if you're into that sort of thing) or to hang by a little one's bed to help ward off bad dreams. The small is the perfect in between size to add to a feature wall or wall collage at 4" in diameter. The large is an incredible statement piece that seriously is gorgeous all on its own at 8" in diameter and almost 24" in length. It by far comes with the most details and handmade pieces. All the dream catchers are made completely by hand, all one of a kind, and full of intricate loving details from hand-cut leather feathers to handmade tassels, driftwood, and unique feathers.
Best part of the dream catchers though? Not only are there some ready to ship pieces available in the shop, BUT there are also a number of custom listings where YOU specify the colors included. We chat about the details you're looking for, and I make something completely unique and special to you and your space. If you want something totally one of a kind and unique... this is totally the way to go!!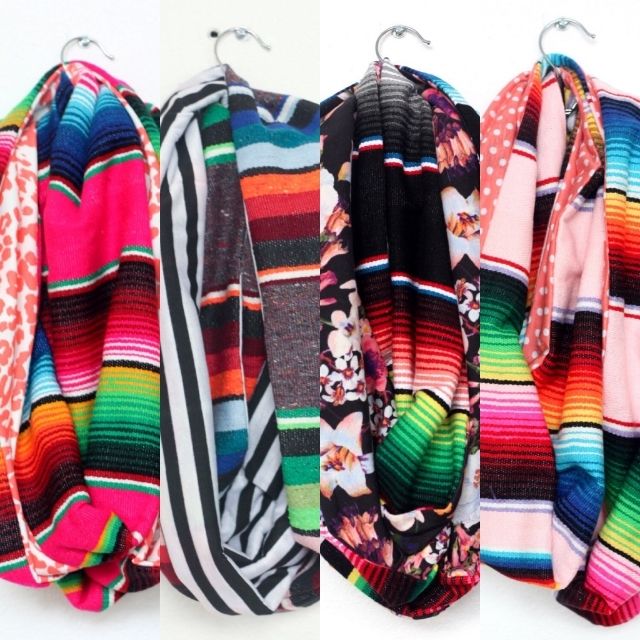 Now with all this talk about dream catchers, you might be asking yourself, what about serape scarves?! Never fear my friends, inventory is lower right now which I am aware BUT they are not disappearing forever. The styles available now will only be around for a couple weeks and then they will be retired making room for BRAND NEW STYLES come September!! So if you've been eyeing a particular style... don't wait too long! I'm tinkering with the idea of listing a few one of kind and limited edition styles next week, so watch for the announcement for that!
Have you seen the sale over on Instagram?? I know right?! So many announcements... CHRISTMAS IN JULY SALE happening right now in the shop. Use the code JULY20 for 20% off the entire shop (including all the new dream catchers and custom dream catchers!!!) Take advantage my friends, it's the last sale before I close up for the new baby and the new fall line drops.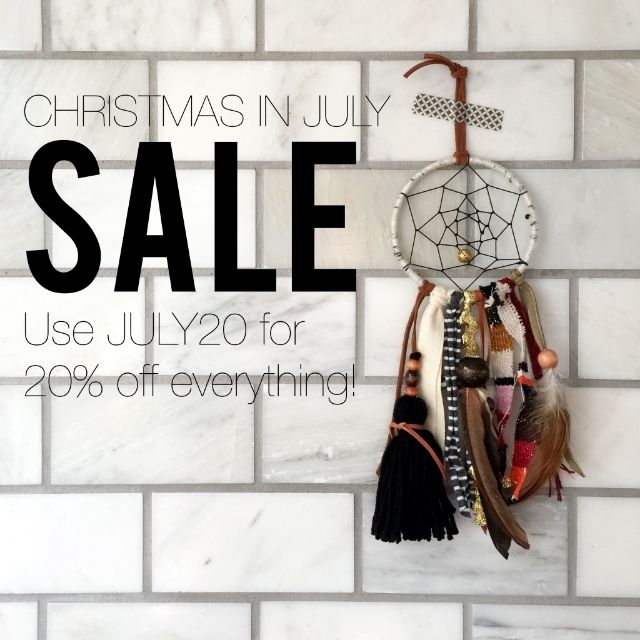 As for maternity leave... I'm sitting at almost 36 weeks and will be closing up shop for a couple weeks when the baby comes. Right now I'm planning on closing shop to catch up on orders August 21st. When things open back up, we will open with a bang and an whole new fall scarf line up so watch out!!! I'm super excited!
My gosh you guys totally rock and as always I can't even begin to express my gratitude for all the support! This shop wouldn't be what it is without you!!!